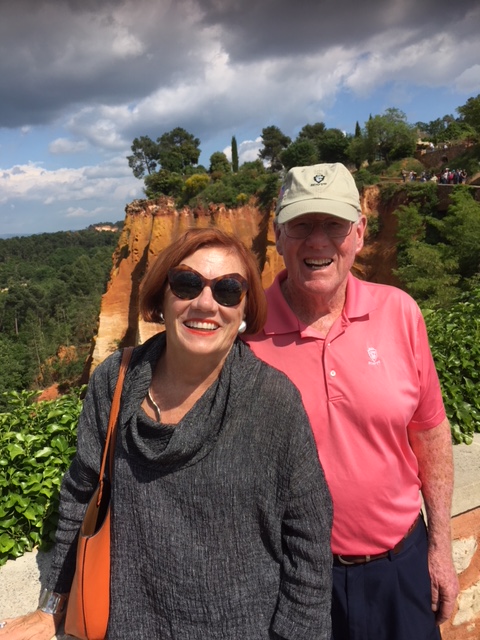 The 2018 Irish Cultural Awardees are Mike and Margie Sullivan
Michael M Sullivan, 78, a graduate of St. Agatha School '54, 'St. Charles Preparatory School '58 and John Carroll University '62. Longtime member of St. Agatha Parish, where he has served as a lector, member of parish council, and volunteer for St. Vincent De Paul Society. Mike is an emeritus member of the St. Charles Advisory Board and recipient of the 2016 St. Charles Distinguished Alumni Award. He is a past member of the John Carroll Alumni Association and the recipient of the 2014 John Carroll Alumni Medal. He is currently a member of the St. John/Holy Rosary parish board and a member of the Board of Trustees of Christo Rey High School.
For the past 50 years Mike and his late brother Bill have represented manufacturers in the industrial sales business.
He considers his best achievement to be 30 years of marriage to Margie Corbett Sullivan and father of Michael 28 and Matt 26.
It is important to know for this event that Michael's grandparents came from Ireland in the 1880's The Sullivan's from Kerry and the Malone's from County Cork.
Margaret Corbett Sullivan is retired President of Corbett Sullivan Advertising and Public Relations in Columbus, Ohio. She graduated from St. Mary of the Springs Academy in 1965, received her Bachelor of Science Degree from Loyola University, New Orleans in 1969, and did Master of Arts in Teaching coursework at the University of Pittsburgh, Ohio Dominican University, and The Ohio State University.
Her community contributions include serving as President of the Advertising Federation of Columbus and membership on the boards of Ohio Dominican University, John Carroll University Business Advisory Board, the Contemporary American Theatre Company, Columbus Catholic Foundation, Zivili Dance Company, St. Agatha Parish Council Communication Commission, Endowment Committee and St. Vincent De Paul Society. Margie volunteers as a mentor at Run the Race Center, serving inner-city children.
Margie is married to Michael M. Sullivan and they have two sons, Michael and Matt.